NAIDOC Week 2021: Heal Country – 4-11 July 2021
The Healing Foundation celebrates NAIDOC Week with a focus on the rich and diverse history, cultures, and achievements of Aboriginal and Torres Strait Islander peoples, and the opportunity for all Australians to do the same.
Under the theme, Heal Country, NAIDOC Week events will be held all across the nation to acknowledge the world's oldest, living, continuous cultures.
The Healing Foundation Chairman Professor Steve Larkin said NAIDOC Week celebrates the present and future of First Nations peoples while drawing on the knowledge and experiences of the past for strength and inspiration.
"Heal Country is all about truth telling and an acknowledgement of past wrongs, with a positive message about the health, wellbeing, and the future of First Nations peoples and all who call this continent home," Professor Larkin said.
"We know that our cultures as Aboriginal and Torres Strait Islander peoples – such as our connections to country and our deep family ties – made us strong over millennia and continue to be our strength."
The Healing Foundation is working towards addressing the impacts of intergenerational trauma, and supporting the movement for intergenerational healing, by working in trauma-aware, healing-informed ways that strengthen cultural safety and connectedness.
"We know that our communities heal through culture," Professor Larkin said.
"When we are reconnected with those elements of culture that keep us safe and happy and well, we have a better chance of showing up to the world from a position of strength, and less from a position of distress or vulnerability.
"Through this, we know also that recovery is possible and that future generations can be stronger and more free, from carrying a trauma burden. There is a lot of strength and resilience in our communities to celebrate.
"When healing is happening well, it is human-to-human. NAIDOC Week gives us an opportunity to focus on these positive connections that we all share right across the country."
Trauma-aware, healing-informed practice is a strength-based approach to healing that is guided by a shared understanding of, and responsiveness to, the impacts of trauma.
It prioritises cultural, spiritual, physical, psychological, and emotional safety.
Common elements of trauma-aware, healing-informed practice include creating safe places, where power and governance is shared, and strong healing action discussions are led by our communities. Healing has to be discussed, committed to and acted upon by all of us.
Heal Country reminds us that, for First Nations peoples, healing is not only for individuals and their immediate families, but it also occurs at individual, family, community, organisational and national levels.
Professor Larkin said The Healing Foundation works with Stolen Generations survivors and their communities to promote collective healing and more recently to minimise the effects on healing journeys of the COVID-19 pandemic.
"It's important through NAIDOC Week and all year round that we continue to walk beside our peoples as they lead their healing journeys, and to make that effort to understand what our own role can be in supporting healing," Professor Larkin said.
On 2 June 2021, The Healing Foundation released its Make Healing Happen report, which calls for urgent action to ensure healing for Stolen Generations survivors and descendants. The report is available here https://healingfoundation.org.au/make-healing-happen/
Various events inspired by the theme HEAL COUNTRY are taking place across the nation (see the National NAIDOC Committee's website: www.naidoc.org.au).
The Healing Foundation is a national Aboriginal and Torres Strait Islander organisation that partners with communities to address trauma caused by the widespread and deliberate disruption of populations, cultures, and languages over 230 years. This includes specific actions like the forced removal of children from their families.  
Media contact: Ben O'Halloran, 0474 499 911 or ben@healingfoundation.org.au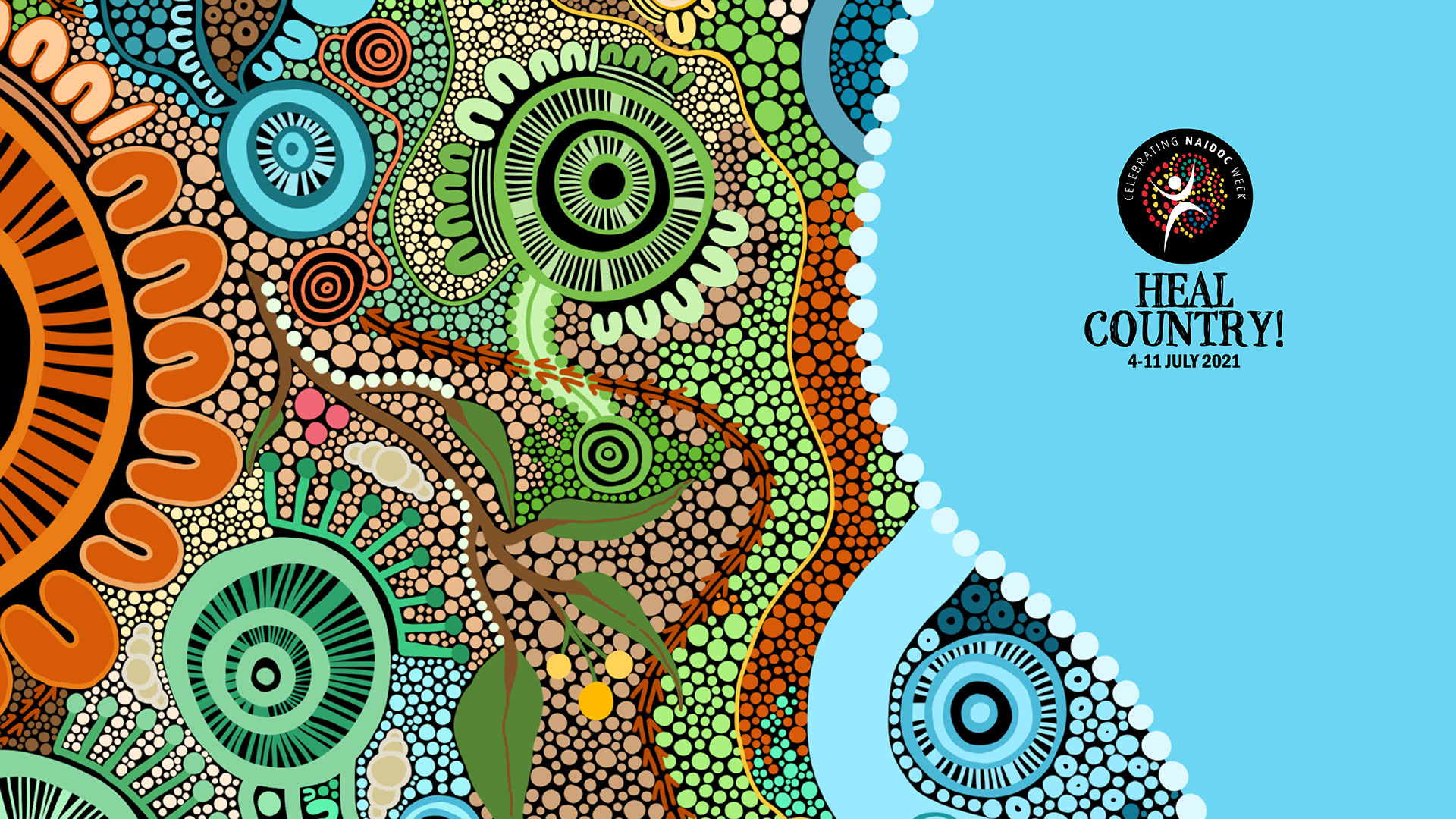 2021 National NAIDOC logo